2020-12-24
Turning a House into a Happy Home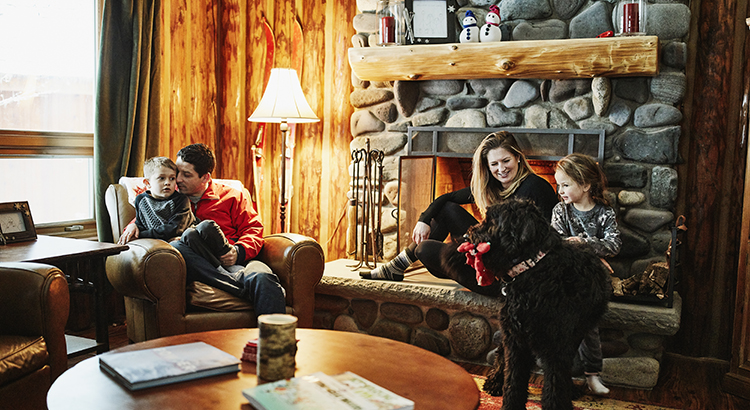 We talk a lot about why it makes financial sense to buy a home, but more often than not, we're drawn to the emotional reasons for homeownership.
No matter the living space, the feeling of a home means different things to different people. Whether it's a certain scent or a favorite chair, the feel-good connections to our own homes are typically more important to us than the financial ones. Here are some of the reasons why.
1. Owning your home is an accomplishment worth celebrating
You've likely worked very hard to achieve this dream, and whether it's your first home or your fifth, congratulations are in order for this milestone. You've earned it.
2. There's no place like home
Owning your own home offers not only safety and security but also a comfortable place where you can simply relax and kick-back after a long day. Sometimes, that's just what we need to feel recharged and truly content.
3. You can find more space to meet your needs
Whether you want more room in your home for your changing lifestyle (think: working from home, virtual school, or a personal gym), or you simply prefer to have a large backyard for socially-distant entertaining, you can invest in a location that truly works for your evolving needs.
4. You have control over renovations, updates, and your style
Looking to try one of those complicated wall treatments you saw on Pinterest? Tired of paying an additional pet deposit for your apartment building? Maybe you want to finally adopt that fur-baby puppy or kitten you've been hoping for. You can do all of these things in your own home.
Bottom Line
Whether you're a first-time homebuyer or a move-up buyer who wants to start a new chapter in your life, now is a great time to reflect on the intangible factors that turn a house into a happy home.

Subscribe to RSS Feed
Welcome to our Blog!
2021-01-13
Will Forbearance Plans Lead to a Tsunami of Foreclosures?
2021-01-10
Is This the Year to Sell My House
2020-12-29
More Generations Are Living Under One Roof This Year
2020-12-24
Turning a House into a Happy Home
2020-12-06
Lease With Option To Buy!
2020-11-24
Is Buying a Home Today a Good Financial Move?
2020-11-18
Chances of Another Foreclosure Crisis? "About Zero Percent."
2020-10-29
Do Not Fear the Real Estate Market
2020-10-28
Buyer Interest Is Growing among Younger Generations
2020-10-27
How Down Payment Assistance Opens the Door to Homeownership
2020-10-27
Things to Avoid After Applying for a Mortgage
2020-10-20
Americans Are Gaining Confidence in the Economy
2020-10-14
The #1 Reason Not to Wait to List Your House for Sale
2020-10-12
6 Reasons You'll Win by Selling with a Real Estate Agent This Fall
2020-09-30
Why Selling this Fall May Be Your Best Move
2020-09-24
Experts Forecast a V-Shaped Economic Recovery
2020-09-22
The Cost of a Home Is Far More Important than the Price
2020-09-09
The Latest Unemployment Rate Fell to 8.4%
2020-09-02
How Will the Presidential Election Impact Real Estate?
2020-08-25
Builders & Realtors Agree: Real Estate Is Back
2020-08-20
Forbearance Numbers Are Lower than Expected
2020-08-19
Just How Strong Is the Housing Recovery?
2020-08-18
Sellers Are Returning to the Housing Market
2020-08-17
The Beginning of an Economic Recovery
2020-08-13
Homes Are More Affordable Right Now Than They Have Been in Years
Click here to see ALL articles.